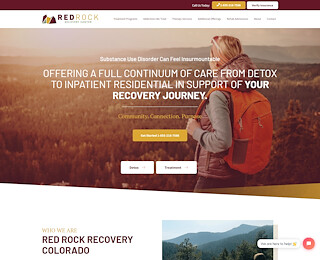 Did you know that alcohol abuse falls in with some of the top risk factors for disability, disease, and death all across the world? A vast number of deaths that happen each year in the United States alone are alcohol-related. If you or someone that you love has an addiction to alcohol, it is best to look into your options for the best alcohol rehab centers in Colorado to get help.
The good news is that alcohol disorders are treatable, and you will find a broad range of treatment programs out there to choose from. Once you have gone through treatment, you also have the option of going through aftercare treatment or sober living so that you can integrate back into your normal routine. If you are just getting started with treatment, it is usually best that you go through detox to help you with the withdrawal process.
How Can I Choose the Right Program?
A lot of the traditional alcohol rehabilitation programs out there today are based on traditions and what is known as the 12-steps. You will also find options or supplemental treatment services that could include holistic or alternative methods of treatment. No matter what, you will always find that someone going through this process is better off having someone to lean on.
Most people who are able to be successful in their journey to sobriety will go to alcohol rehab centers in Colorado that fit in with their personal beliefs. For example, if you are someone that has strong religious beliefs, it might suit you best to look for a treatment program that shares in some of your spiritual views. When you are someone that goes through life believing in the mind-body connection, then you might be better suited for a holistic program. There are also wilderness therapy programs that are excellent for people who enjoy physical activities and the outdoors.
What Can I Expect?
The intake process for alcohol rehab centers in Colorado may differ from one facility to the next, but the general idea is still the same. A complete diagnostic evaluation is done, taking a look at both the psychological and physical attributes of the patient. This is a period where the staff gathers information on your addiction and your health to formulate the best treatment plan based on your unique needs. These programs offering a tailored approach also have much better patient outcomes.
While you are in treatment for alcohol use, you will go through a variety of meetings and counseling sessions. There will usually be both individual and group sessions, or you may also have friends and loved ones involved with some of the sessions. The main goal is to make sure that you have a solid platform and support system to be successful in your journey to sobriety.
If you are looking for the best when it comes to alcohol rehab centers in Colorado, we are here and waiting for you at Red Rock Recovery Center. If you have questions on the intake process or some of the treatment options that we have to offer, please give our team a call at (855) 218-7588, and we will address any questions or concerns.