Packing Disclaimer
Our drug and alcohol addiction treatment centers are located in the Greater Denver area in Colorado. Colorado experiences all the seasons, sometimes all in the same week. The staff at Red Rock Recovery Center highly recommend packing accordingly when preparing to come to treatment. It can be difficult knowing what to take to rehab and what you should leave behind. Clients will also participate in outdoor activities as well as going to the gym. It is advised that the client brings approximately 2 weeks' worth of clothes when packing for rehab. This is limited to one large suitcase and one cary-on size suitcase worth of belongings. The following is a list of items we suggest you bring. Below we outline what to bring to rehab so you can be fully prepared.
What Should I Pack?
What to bring
Enough appropriate and comfortable clothing for  5-7 days. We have laundry facilities available so no need to overpack.
Personal hygiene products that DO NOT contain alcohol.
Any prescription medications you are taking. These need to be in the original bottle with intact labels that include your doctor's name, the name of the medication and dosage information.
Electric Razor, blow dryer, or a curling iron.
Your own personal recovery books.
Socks, shoes, flip-flops, or slippers.
Coats, jackets, or sweatshirts, depending upon the time of year.
Photo ID and insurance information.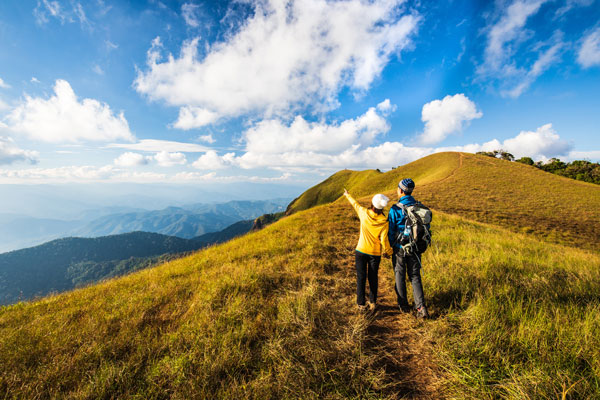 What not to bring
ANYTHING containing alcohol or other mind-altering substances.
No personal snacks.
Colognes, perfumes, or body sprays — most people become sensitive to these products while in treatment and they may trigger nausea.
Revealing clothing.
Flammable fuels or liquids, including those for Zippo lighters.
Inappropriate or pornographic material that is detrimental to recovery, such as magazines, pictures, DVDs, videotapes, etc.
Clothing that depicts the use, sales, promotion, or advertising of alcohol, drugs, or related paraphernalia.
Weapons of any kind, including pocket knives.
Computers or any electronic device that can connect to the internet.
Automobiles are not allowed at any time. We can help you with transportation to our program should you need it.
Pets are not allowed.
Staff has the right to refuse any other personal items not on this list that is not needed or appropriate for this phase of treatment.
Prohibited items:
Money/Cash on hand
Any item containing alcohol
Any over the counter medication not approved by the medical team.
Any supplements not approved by the medical team.
Pornography.
Weapons of any kind, including pocket knives.
Phones, tablets, computers, and any item that connects to wifi and/or the internet.
Pets or other animals.
Already opened or unsealed shampoo and/or body wash (these will be provided).
Playing cards 
Open E-Cigarettes
Hookahs, pipe tobacco
Soda, Energy Drinks, or any canned beverages