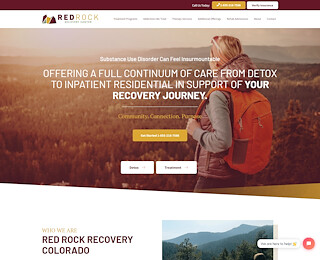 Struggling with addiction is something that nobody should go through alone. If you or a loved one is having a difficult time with an addiction to drugs or alcohol or showing signs of addictive behavior, it is important to seek treatment. For many people, taking the time to find the best addiction therapy services is the ultimate way to reach sober goals.
Did you know that getting the help that you need with addiction from a reputable rehabilitation center can improve your health? Addiction is a disease that comes with a wide range of long-term effects on your body and overall well-being. A treatment program that is tailored to your unique needs will help you to address all of the underlying issues of addiction. When you seek help with professional addiction therapy services, some of the areas of your health that may see quite a drastic improvement include:
Emotional Wellness & Brain Function – Going through addiction therapy services can help the addict to cut back on the cognitive impact of substance abuse.
Cardiovascular Health – Drugs are known for raising blood pressure and heart rate. Stopping use and going through treatment can help to improve heart health.
Liver & Kidney Health – Going through treatment means that fewer toxins from alcohol and drugs will be going through your system. This means you will have a better functioning liver and kidneys after treatment.
Of course, when you go through treatment services for addiction, it also helps to cut back on the risks of other health complications. This includes cutting back on the chance of a lethal overdose or getting a serious disease.
How to Look for Treatment
When you are ready to make changes in your life or you want to find help for a loved one, it is imperative that you look for the best addiction therapy services. You can choose from a treatment center in your immediate area or select one that is further away. For some addicts, the more removed they are from a lot of their triggers, the easier it is to remain on the path to sobriety.
There are several things that you should be looking for to help you find the right facility. For example, ask to see if their program is dual diagnosis. A dual diagnosis program will have a staff made up of people that can handle both mental health issues as well as substance abuse. You should also be asking about tailored programs, the amenities on site, the length of the program, and any accreditations.
At Red Rock Recovery Center, we work hard to make sure that we offer the best in terms of addiction therapy services. All of our staff is onsite and ready to help you or your loved one work through all of their goals to get on a path to sobriety. If you would like to learn more about our available programs or to set up a time for a tour, you can reach our team by calling (855) 218-7588. We look forward to helping you take control of your life and start looking out for your overall health and wellness free from the hold of addiction.