Packing Disclaimer
Our drug and alcohol addiction treatment centers are located in the Greater Denver area in Colorado. Colorado experiences all the seasons, sometimes all in the same week. The staff at Red Rock Recovery Center highly recommend packing accordingly when preparing to come to treatment. It can be difficult knowing what to take to rehab and what you should leave behind. Clients will also participate in outdoor activities as well as going to the gym. It is advised that the client brings approximately 2-3 weeks' worth of clothes when packing for rehab. The following is a list of items we suggest you bring. Below we outline what to bring to rehab so you can be fully prepared.
Clothing
Underwear
Tank tops
Pairs of jeans
Gym or active wear
Sweatshirts/sweaters
Short sleeved t-shirts and long-sleeved t-shirts
Comfortable pants and t-shirts / loungewear/ pajamas
Regular socks and a few pairs of wool socks for hiking
Outerwear
Backpack
Reusable water bottle
Warm winter coat (November – April)
Warm hat/beanies (November – April)
Snow and or winter gloves (November – April)
Long underwear – fleece lined or thermal (November – April)
Shoes
Sandals
Hiking boots
Tennis Shoes – comfortable for walking
Winter snow boots (November – April)
Hygiene
Deodorant
Hairbrush
Toothbrush
Toothpaste
Body or bath soap
Sealed multi-vitamins
Shampoo and conditioner
Miscellaneous
Personal keepsakes and pictures
Blanks and pillows if desired (Otherwise we provide these items)
Personal Electronics (e.g. phone, tablet). Cell phone policy varies from program to program (Detox, Inpatient, PHP, IOP). Clients will have use of these items at the point in which the treatment team agrees it to be appropriate. It is always individually assessed.
Photo ID and insurance information.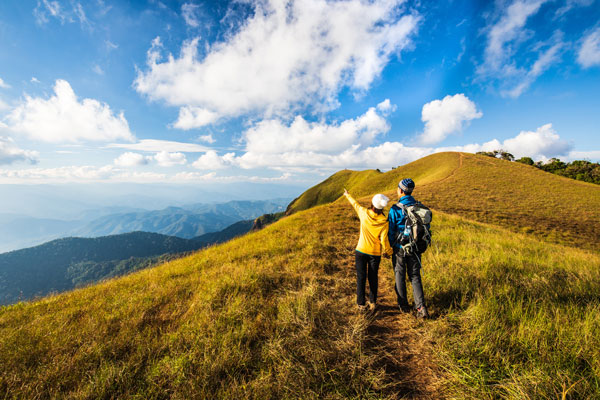 What not to bring
ANYTHING containing alcohol or other mind-altering substances.
No personal snacks.
Colognes, perfumes, or body sprays — most people become sensitive to these products while in treatment and they may trigger nausea.
Revealing clothing.
Flammable fuels or liquids, including those for Zippo lighters.
Inappropriate or pornographic material that is detrimental to recovery, such as magazines, pictures, DVDs, videotapes, etc.
Clothing that depicts the use, sales, promotion, or advertising of alcohol, drugs, or related paraphernalia.
Weapons of any kind, including pocket knives.
Computers or any electronic device that can connect to the internet.
Automobiles are not allowed at any time. We can help you with transportation to our program should you need it.
Pets are not allowed.
Staff has the right to refuse any other personal items not on this list that is not needed or appropriate for this phase of treatment.
By following this list and knowing what to bring to inpatient rehab, you will be able to better prepare yourself for the road to recovery.