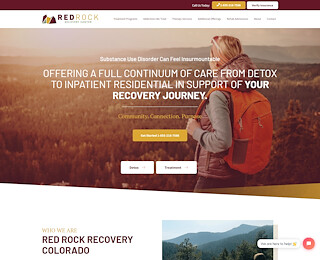 Something that any addict should know that successful recovery from drugs or alcohol will mean selecting the best treatment program. If you or someone that you love is dealing with addiction, then you can start looking into the best treatment centers in Colorado. This will give you the best chance to get on a stable path to recovery and gaining all of the tools that you need for success.
If you have a history of substance abuse and you are looking to find the best treatment in your area, then you will see that educating yourself on all of your options is a smart way to start. With any accredited treatment facility, you will have counselors and professional therapists on staff that support you as you move through all of the withdrawal stages. You should also have the support that you need to handle everything that you need to live your life successfully after you go through rehabilitation.
Something that everyone should know is that there is no such thing as two rehab centers being alike. There are countless ways that treatment centers in Colorado can help someone who has a history of abusing drugs or alcohol. No addiction is ever caused by the same things, so you need to know that you are going to a treatment center that offers a tailored program for people to have a structure suited to their individual needs.
What's Right for You?
There are some people that do better in a shorter, more immersive program while in the company of others going through the recovery process. Others will find it easier to go through a longer, more complete treatment plan so that they can continue on with work, school, and some of their other obligations. No matter the reasons they have, anyone who is struggling with substance abuse has a variety of options to choose from to find the best fit for their needs.
Residential Programs
When looking at treatment centers in Colorado, you will see that inpatient treatment facilities will give you a private approach to the services that you need. These offer calm and seclusion so that someone struggling can get the care and support that they require without outside influences.
Outpatient Programs
If you have a variety of obligations like work and family, it might not be feasible for you to stay in a treatment facility for 30 days or longer. However, intensive outpatient programs will give you a variety of choices for meetings, one-on-one counseling, and proven therapies to help you with your addiction and recovery journey.
At Red Rock Recovery Center, we are always looking for ways that we can bring the best treatment and support to our clients and their families. If you would like to learn more about our treatment centers in Colorado and to get the answers that you are looking for to a variety of questions, simply give us a call. You can reach a member of our intake team by calling (855) 218-7588, and we will go over all of the options available to you at our beautiful facility.