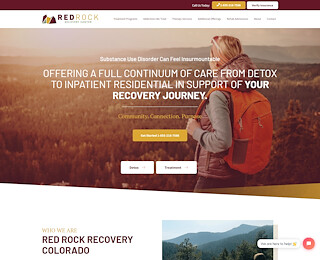 Patients who go into recovery are expected to come out as a new being and forsake their old ways. However, the recovery process seems scary and cumbersome for many who are just beginning this stage of the healing process. It's filled with so many unknown, making it difficult to plan for such a time – most especially when you're just adapting to the feeling of being clean and sober. Never feel intimated or overwhelmed by recovery. We've put together a few but convincing tips to help restructure your life in recovery.
Be Kind to Yourself
Taking good care of yourself remains a significant priority; therefore, give no room to shame or guilt and be kind to yourself. Much time was spent already on self-destructive behaviours, so it's time to work on loving yourself. As you embark on your recovery journey, you may experience raw, negative emotions, but it's essential to forgive yourself of your past mistakes and move on. After all, addiction is a disease, and you're just recovering it. You will only hinder your recovery success by not being kind to yourself.
There are several ways and activities by which recovering addicts can fill their lives with happiness and kindness. It's possible to find one after a series of trial and error.
Recovery experts advised following other people's relapses avoidance strategies saying "Give them a try, if any makes you happy, then, make it a routine." Never get tired of trying different things until you find that particular routine that gives you happiness. Happiness could be derived from fun-filled activities without indulging in drinking.
Have an Aftercare Plan
After leaving the rehab, you'll get enrolled for an aftercare plan. The plan could comprise of frequent support meetings with 12 step groups such as Alcoholics Anonymous. In this group are also other persons in recovery, mostly at different recovery stages. The peer-to-peer interaction help in this group helps one feel safe as they connect with other persons in recovery.
Sometimes, rehab facilities connect you to alumni programs, which could likely be compared to a 12-step group. The alumni program connects you with other patients who also graduated from rehab and are living in recovery. Regardless of your aftercare plan, you can always connect with others online or in-person.
Be Prepared for a Relapse
It's saddening that some people experience a relapse in their recovery journey. Relapse could delay recovery, but it's not a recovery denial. However, avoiding relapse from ending one's recovery is dependent on how well you've prepared for it. The right mindset is essential. A positive mindset is a great way to maintain sobriety but might not prevent relapse. Always bear in mind that recovery is about progress and not perfection. A relapse shouldn't be the end of your recovery; you can still recover from a relapse.
If you're experiencing a relapse and you need to revisit the rehab, our helping arms are stretched forth. Red Rock Recovery Center is right here to lend you a helping hand to achieve your sober living in Colorado once again. Even amidst this pandemic, we are committed to providing you with critical addiction treatment. Be reminded that it's never too late to start again in recovery.