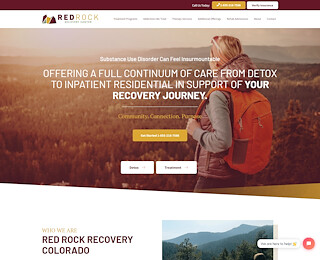 When it comes to treatment for substance abuse, it is usually best to look for drug rehab centers in Colorado that offer highly individualized care. It can be difficult first to admit that you have a problem, but then it can seem even more overwhelming to pick out the right program to fit in with your needs. When you add to that the idea of payment, it can seem impossible to decide.
One approach might work for you, but it may not work well for another addict. It is best that you look for a program that suits your needs precisely, but it should also follow along with the basic principles that are supported by various research methods. It is critical that you have treatment options that will be effective for addressing all of the issues that are also associated with substance abuse disorders.
Remember: Your individual needs are unique, so your treatment for addiction should be unique as well.
It is also elemental that you remember that any sort of substance abuse disorder requires treatment over the long haul. There is never success when someone goes through rehab for just a few weeks. You need to keep in mind that there is no "cure" for addiction, but you can manage it for your life when you have the best tools from quality drug rehab centers in Colorado.
What is an Overall Approach to Treatment?
With a fundamental approach to the treatment of drug abuse, it will usually include the following:
A detailed evaluation from a medical professional, such as a licensed physician
An assessment from at least one mental health professional, such as a social worker, psychologist, or psychiatrist
Taking a look at all of the available treatment approaches to see what is the best fit
Working on developing a treatment plan
The initial steps will help to determine the needs of the patient, and plan development ensures that you have all of the care in place to address whatever needs you may have. While your treatment planning is put together by treatment providers, this is always something that the patient should be involved in. When working with the best drug rehab centers in Colorado, your plan will include medically assisted treatments, a range of behavioral interventions, and other therapies.
It is also important to know that as you are searching for drug rehab centers in Colorado that there are specific treatment options available based on need. These include:
Outpatient programs
Inpatient programs
Medical detoxification
Partial hospitalization
Aftercare plans
Sober living, and more
If you are seeking help for yourself or for a loved one, then it is important that you take the time to weigh all of your options. We want you to know that we are always here at Red Rock Recovery Center to talk about your needs and to address and questions or concerns that you may have. You can reach a member of our staff by calling (855) 218-7588 or find out more about our programs online.