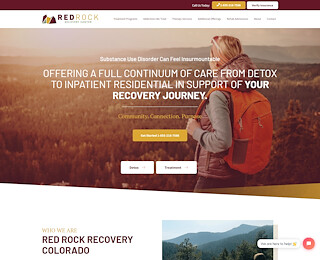 When someone enters recovery, it is essential that they choose a safe, stable living environment for after they leave. A Denver sober living home is a great option that will give you the chance to recover when you are in a safe place, along with people who are in a similar situation. These people will help as you transition back into your community after you to through intensive inpatient services. This is key if you want to be sure that you have the tools ready to use that allow you to live on your own without the use of alcohol and drugs.
What Exactly is Sober Living?
With a sober living home, this is a group home-type setting that is free of drugs and alcohol as a safe zone for people who are in recovery. These are operated much like a co-op where you take care of the costs and work to maintain the home by contributing with your share of chores and rent.
You will find that there are all kinds of sober living homes available today. Some of these co-op style homes are owned by a religious group or a business, but a lot of them are privately run. Most often, you will see the group in charge will be sober people that have a formal agreement to provide a sober living arrangement. The privately-run homes are known for allowing the patient to invest in their own recovery.
Just as there are options out there to pick from, each sober living household operates in a different manner. One Denver sober living home might have a resident manager that will enforce and oversee the house ruse, while there are others that feature what is known as a social model approach. This is where every resident has their own powers of decision-making. Each person will have to follow the rules of the house in order to stay, no matter what the style of management might be.
Why Choose Sober Living?
It is crucial to have a stable living environment, which is even more important when you are in recovery. Many studies have shown that any sort of dysfunctional living situation can easily derail any recovery efforts that an addict has made, which can bring on a relapse. It is always strongly encouraged for someone who has successfully been through detox and treatment to enter into a sober living home. This will give them the chance to use the tools that they learned in treatment to cope with integration back into the community and their daily life.
Do you have questions about Denver sober living and the best way to start your path to recovery? We want you to know that we are here to address all of your questions and concerns here at Red Rock Recovery Center. If you are interested in setting up a stay for yourself or a loved one, all you have to do is get in touch with a member of our intake team by calling (855) 218-7588. We want to be sure that you have all the tools you need to get on a path to physical and mental healing while in a safe, caring environment.