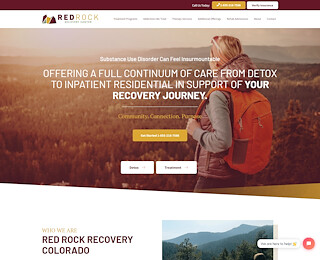 Selecting the best rehabilitation center can be overwhelming and confusing due to all of the choices available. If you start to look for a program that is set up and works from a medical perspective, has medically-supervised detoxification, and has dual-diagnosis treatment in a modern setting, then it is easier to decide. However, there are some other considerations you should keep in mind when you are looking for a Colorado recovery center. Once you can connect to the best program, it is possible to start a journey toward lasting, real recovery.
Getting Started
Once you are able to admit you have a problem, you are already a step ahead. For many people, admitting that they need help is the hardest thing to do. However, you now have the power to move forward and select a treatment program that will give you the support and tools that you need to be successful on your journey. Some of the questions that you may be asking yourself include:
Who can I ask for help?
Where will I go for treatment?
What are the options available to me?
Whether you have been to treatment in the past or it is your first time, these are questions that can feel overwhelming at best. No two rehabilitation centers are alike, and the list of options may seem endless to some. However, once you understand what to look for in a Colorado recovery center, everything else will fall into place. The more educated you are on facilities in the area, you can start to narrow down your choices, whether you are looking for treatment for yourself or a loved one.
What is a Medical Approach to Treatment?
It is important to understand that addiction is actually a medical illness. This means that medical treatment is usually best when it comes to ensuring you have the tools you need for safe, long-lasting recovery. The Colorado recovery center that you choose should be able to address all of the facets of your addiction, which includes the impact on a neurological, physiological, and psychological level. This may include the use of medications to help prevent relapse but also the right level of support throughout each step of the process.
What is Dual Diagnosis?
What many people don't seem to realize is that both addiction and mental illness tend to go hand in hand. It is often most beneficial for someone to have the treatment that touches on a lot of the underlying causes of addiction to be the most successful. Be sure to talk with the treatment centers that you are interested in to learn more about their model and all of the different options for therapy.
When you know that you need a reputable Colorado recovery center, we have everything that you need here at Red Rock Recovery Center. If you have the right level of care and a team that understands what you are going through, you are set up for success on your journey into sobriety. Call us today at (855) 218-7588, and we will be happy to discuss all of the treatment plans available and how we can tailor services to your needs.