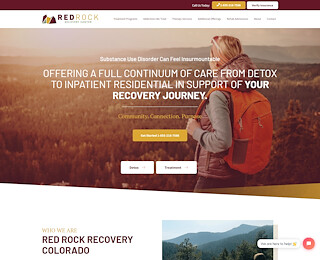 For many people who are addicted to drugs or alcohol, the best first step is acknowledging that there is a problem that must be addressed. From there, it is essential to find a Colorado addiction treatment program that will help them to restore well-being, overall health, and happiness.
The good news is that there are many types of treatment available that someone can choose from. However, there can be a sense of anxiety when looking at all of the overwhelming options. For many addicts, severe forms of addiction will call for a facility that allows them to go through a detoxification program before they transition into rehab. Other people might choose to start the path to recovery at an outpatient or inpatient treatment facility. Once the treatment is complete, it is a good idea to continue working on reinforcing the lessons that were learned through therapy sessions and support groups while in rehab.
Anyone involved in or close to anyone dealing with addiction will tell you that recovery is never easy. This is an ongoing process that takes a great deal of self-discipline, willpower, and support in order to achieve sobriety over the long term. Finding a good Colorado addiction treatment center will mean that you are not alone. It is possible for you to build a strong network of professionals and peers who can work through all of the steps with you.
Know the Types of Treatment Available
The programs available for treatment are meant to fit in with various needs. The right program for one person could be vastly different for the next. It is all about finding a customized plan that is tailored to your need and your current situation. For many, the most effective treatment programs will be those that ensure that the participant is actively involved in it each step of the way.
Inpatient Rehab – These are structured programs where patients reside in a facility that is substance-free to receive therapeutic support and medical care around the clock.
Outpatient Rehab – These programs have similarities to inpatient treatment, yet patients live at home throughout the recovery process. They take part in a special schedule of treatment sessions on a regular basis.
Detoxification – When you find a Colorado addiction treatment center that has a program focused on detox, this is a place where addicts have the ability to withdraw from alcohol or drugs while in a safe environment. For many, detox is the first step before inpatient or outpatient treatment.
No matter the type of program you are looking for, we have a variety of treatment options available at Red Rock Recovery Center. If you have the need for a great facility where you or a loved one can undergo Colorado addiction treatment in a beautiful setting with caring staff, then give us a call at (855) 218-7588. We would be happy to go over the details of our facility, including program choices, amenities, payment options, and much more. We work hard to ensure we have an engaged community here with all of the support and unique opportunities for growth and learning throughout the journey to sobriety and wellness.