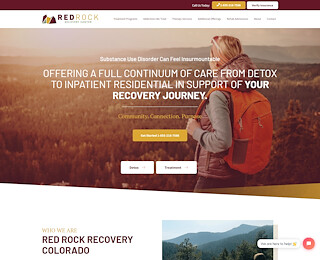 Once you make the realization that you have a problem with alcohol, the next step to be made is looking into alcohol treatment programs. However, due to the number of programs out there today, it can feel a bit overwhelming to select the right one. As long as you take the time to look through all of your options and inform yourself of the steps, it will be easier for you to ensure you have the best program to help you during your journey.
Many people who have trouble with alcohol will often put off treatment for a while for a variety of reasons. They could believe that the therapy will not work, they might be denying that they even have an issue, or they could be in fear that they will end up stereotyped. The first order of business should be understanding that alcoholism is a disease, and there are treatment programs that do work as long as you give it time and work through the steps.
Is an Intervention Necessary?
If you have a loved one that is apprehensive about alcohol treatment programs and whether or not they work, you may want to have an intervention staged. Interventions are only recommended when they are done under the guidance of a trained counselor. This individual will have knowledge of all of the steps and have the ability to work through the process with friends and family involved. The end goal should be getting treated at a reputable facility so that the person with alcohol addiction can get all of the care and support that they need.
How Can I Pay for It?
There are many options available for paying for alcohol treatment, which is something that usually depends on the facility. When you talk with a treatment center about the programs that they offer, this is a great time to ask about any scholarship programs and payment options that you have. A lot of people have a fear of entering into treatment due to the costs, but you should know that many places are willing and able to work with you or your family to ensure you get the care and support that you need.
What Type of Treatment Will I Get?
There are both inpatient and outpatient treatment programs available for alcoholics. Some programs require that the patient stays onsite for a period of weeks or months to go through the detox process and get counseling. Other facilities require that the patient commits to several hours each day over several weeks. It is all about talking with the facility to learn about your unique needs and tailoring a program that will work best for your situation.
Red Rock Recovery Center is available if you would like to talk about alcohol treatment programs and any questions or concerns that you have. We understand that selecting a facility is never anything that should be taken lightly, so we have intake staff ready to discuss your needs at any time. If you would like to speak with us about our facility, amenities, success rates, and program options, you can reach us by calling (855) 218-7588.